Product Description
Laserpecker pro : the most advanced & versatile handheld laser engraver
Engrave any pattern on any surface. set your creativity free anywhere $ anytime!
① Laser engraving food and fruits ② Laser cutting cardboard
③ Free all your creativity with so many possibilities ④ Decorating your holiday with colouring powder

Engrave Any Pattern on Various Materials
Creating artistic patterns with LaserPecker is easy. The app provides a wide variety of cool patterns to choose
from or you can create your own by uploading any picture or customized pattern design. LaserPecker can be
used on various materials such as paperboard, fabric, wood, leather, felt, plastic and more. Because of its
powerful versatility, LaserPecker Pro can handle all your engraving needs.
Auto-focusing Support Stand
LaserPecker Pro is upgraded with an auto-adjusting support stand that sets up and focuses in seconds. All you
have to do is put the engraving target on the spot.The built-in sensors of the stand will measure the distance
between the laser generator and the target and automatically adjust the height to make sure the focal point is
the correct distance from the surface of the object.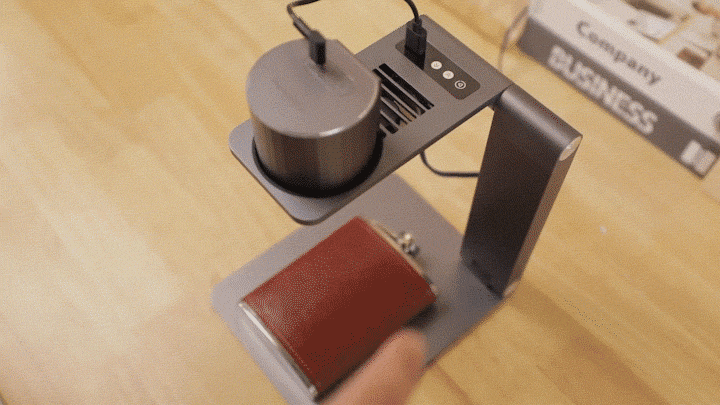 Smart Control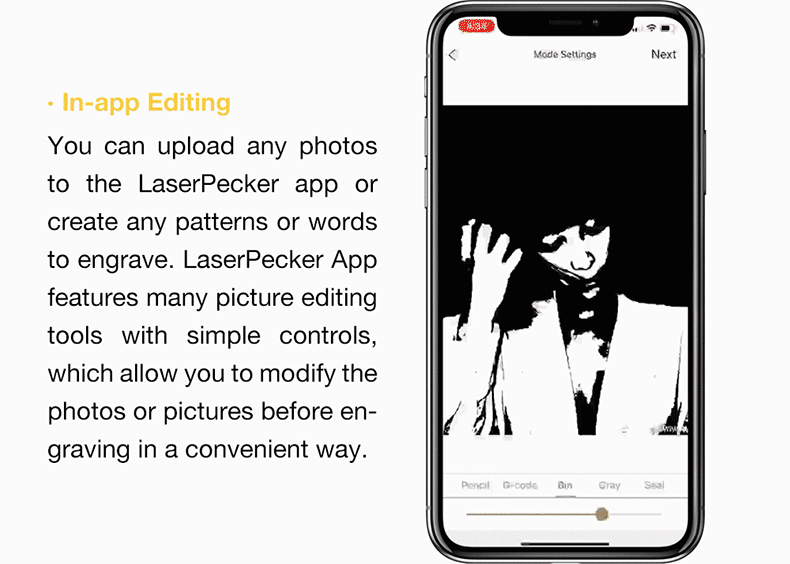 Preview Mode
Before engraving,LaserPecker Pro will first show the planned trajectory of the pattern by projecting a guide
laser on the target surface.Users can easily adjust the size,position, and the rotation angle of the pattern based
on the preview trajectory.Once satisfied with the pattern, just press the button to burn it in!
plug & play anytime anywhere
. Set up the stand and power up LaserPecker Pro.
. Connect LaserPecker Pro with LaserPecker app, choose or upload any pattern in-app and edit it with user-friendly
controls .
. Start to engrave!

Your pocket art studio
LaserPecker is the most compact and easy-to-use laser engraver of its kind. Just grab it and put in your bag, your
pocket art studio is ready to work anytime and anywhere. When you find your inspiration, just plug it in, or connect
to a power bank or PC via a Type-C port and bring your ideas to life!!

Foldable desigh
Both the support stand and laser shield of LaserPecker Pro can be carried effortlessly as they all feature a foldable
design. When not in use, they fold down flat, about the size of a small book and can be easily stored away for travel
or storage.


Ultra-safe protections built-in
LaserPecker Pro has built-in protections to ensure safe use LaserPecker Pro has built-in protections to ensure safe
use to you and your projects.

Works with power bank

LaserPecker Pro can be powered up using an adapter, and can also be used with a power bank or PC
via a Type-C port. Even when you are on the road, just take out LaserPecker Pro and connect it with your
power bank or PC, you can instantly explore your creativity!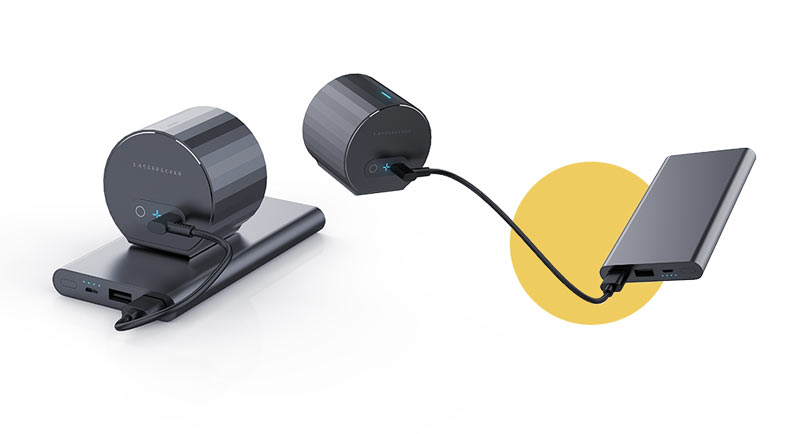 Built for long-term usage
LaserPecker is powered by a laser that is rated for over 10,000+ hours of lifespan-enough to engrave
nonstop for 416 days!
Laserpecker vs Laserpecker pro
Here is our improvement since the last one .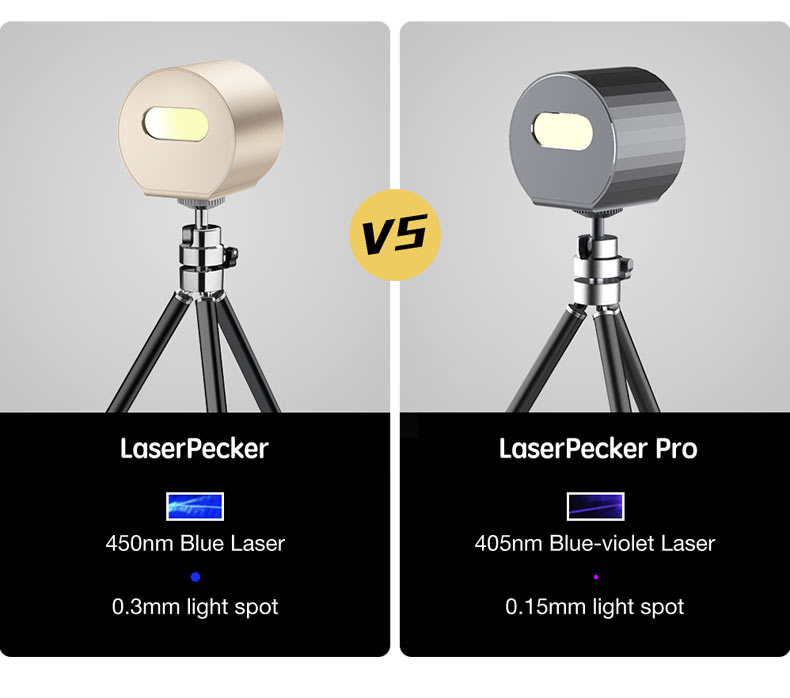 Specs: